Grazia Up Activated Charcoal Face Wash (100ML)

Grazia up activated Charcoal face wash is dermatologically tested face wash.

Activated charcoal helps ensure the skin is cleansed and impurities are washed out leaves it free from excess sebum and dead cell.

Anti-Shine : wash oil and dirt to keep skin fresher and matte all day long

Anti-dullness : for bright and healthy look

 The formula act as a magnet on skin to capture and fights the 5 problem caused by daily city grime. Shine, Dirt, Dullness, Dilated Pores & Sticky Touch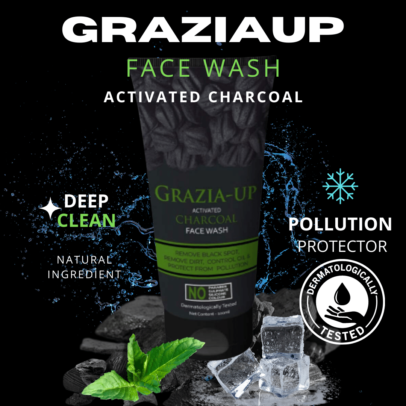 This item:
Grazia Up Activated Charcoal Face Wash (100ML)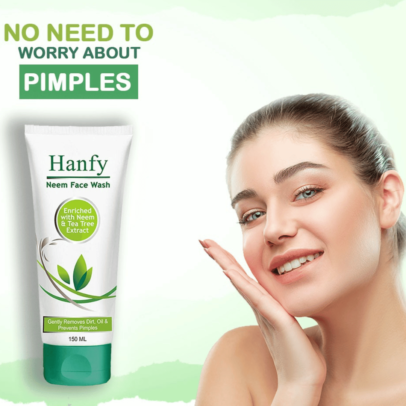 Product Description
Grazia up Activated Charcoal face wash is a popular skincare product that is believed to offer several benefits for the skin. Here are some of the potential benefits of using charcoal face wash:
Deep cleansing: Charcoal is known for its ability to absorb impurities and toxins from the skin. Charcoal face wash can help to remove dirt, oil, and other impurities that can clog pores and cause breakouts.
Exfoliation: Charcoal face wash can help to exfoliate the skin by removing dead skin cells and promoting cell turnover. This can lead to a brighter, smoother complexion.
Oil control: Charcoal face wash may help to control oil production in the skin, making it a great choice for people with oily or acne-prone skin.
Anti-bacterial properties: Charcoal has natural antibacterial properties, which may help to fight acne-causing bacteria on the skin.
Reduces the appearance of pores: Charcoal face wash can help to unclog pores and reduce their appearance, making the skin look smoother and more even.
Overall, charcoal face wash is a popular choice for people who want to deep clean their skin and improve its overall appearance. However, it's important to note that everyone's skin is different, and what works for one person may not work for another. It's always a good idea to test a new skincare product on a small area of skin before using it all over your face.
How to use :
Ingredients:
| | |
| --- | --- |
| Item Form | Liquid |
| Skin Type | All |
| Brand | Grazia Up |
| Scent | Charcoal |
| Material Feature | Dermatologist Tested |
| Material Type Free | Silicone Free, Sulphate Free, Paraben Free |
| Age Range (Description) | Men, Women, Girls, Boys |
| Number of Items | 1 |
| Net Quantity | 100 millilitre |
| Special Feature | Natural Ingredients |
Disclaimer :
Store in a cool, dry & dark place. Keep out of reach of children. Keep the cap lightly closed after use.
FOR EXTERNAL USE ONLY
| | |
| --- | --- |
| Weight | 0.2 kg |
| Dimensions | 15 × 12 × 12 cm |